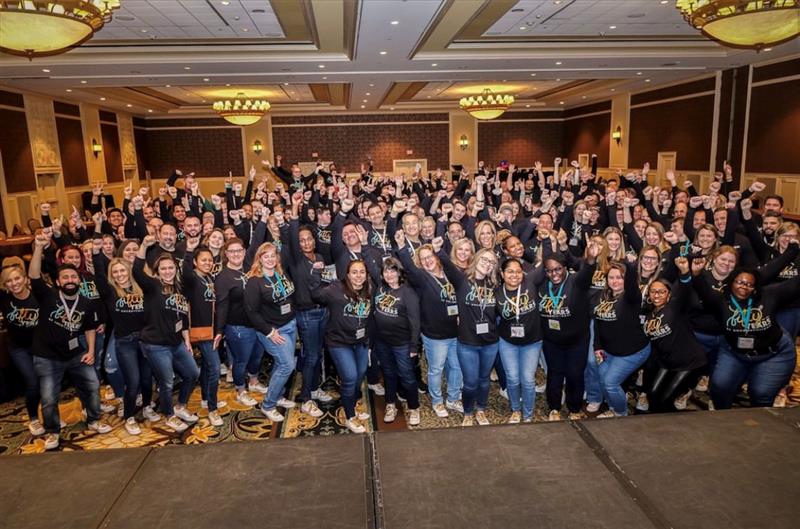 hope+door was founded by dan and steve berger, a father-son duo with over 50 years of experience in providing rental housing. dan and steve both currently serve in leadership roles at berger rental communities. throughout their careers in the multi-family housing industry it became clear to dan and steve that a specific need exists for responsible families who fall on difficult times. there are many great programs that exist to help people who are currently experiencing homelessness, but what about families who have a rental home, typically pay their rent on time, make ends meet, but experience a financial emergency that was no fault of their own? what if family homelessness could be prevented, instead of being addressed after the fact? enter hope+door
managing a successful property management company has led to the insight, experience, and network that are necessary to launch a nonprofit like hope+door. berger rental communities, their team members, and their supplier partners are uniquely tuned in to the lives of families who rent their homes. to provide solutions for families who rent and face financial emergencies, berger rental communities has developed a comprehensive plan to help their own residents in times of need. but what about families who live elsewhere? hope+door was created to bring this type of support to families across the multi-family housing industry.
officially a 501(c)(3) as of 2021, the board of directors at hope+door is made up largely of like-minded professionals from the multi-family housing industry who desire to see families get back on their feet quickly and sustainably. dan and steve tapped their network of trusted allies to develop a plan, process, and brand that can transform the family homelessness crisis one family at a time.
our mission is to make a transformative impact one family at a time. we do this by providing rental assistance to families who are facing homelessness as a result of an unforeseen life event beyond their control. we envision a bright, prosperous, stable future for families with children that eliminates the worry of housing insecurity, moving children out of their schools, or other difficult choices.  by mitigating these issues, we hope to provide stability and set these families on a trajectory for success beyond the current circumstance.